Whatever you want to do on your holiday, this Beach Club is for you. Lounging, basking, eating, drinking, swimming, or even dancing. With simplicity as the hallmark of both the interior and exterior, this place is more like a happy beach house than a club, comprising a restaurant, beach bar, bathrooms, and lounging areas. On a sunny day, don't just stay in your room! Go take an invigorating dip in the mirror-calm infinity pool that stretches out over the aquamarine Andaman sea. If you are a non-swimmer, you might also want to stretch yourself out and take a little siesta on one of the pool loungers. Tans will fade but memories will endure, so make the best of your vacation!
RESTAURANT
As you enter the Beach Club's restaurant, you will be welcomed with a happy smile alongside the relaxed, homely interior. Racks displaying bottles of exotic wine from around the globe and buffet lines presenting incredibly diverse foods freshly cooked by our experienced chefs are waiting to delight you. Whether it's mouthwatering pasta, pizza, or a dock-to-dish seafood bounty, check out the myriad of live cooking stations you must see to believe. Take a seat indoor or out, relish every dish as your ears dance to the upbeat music! Whatever your taste buds desire, you can find it here.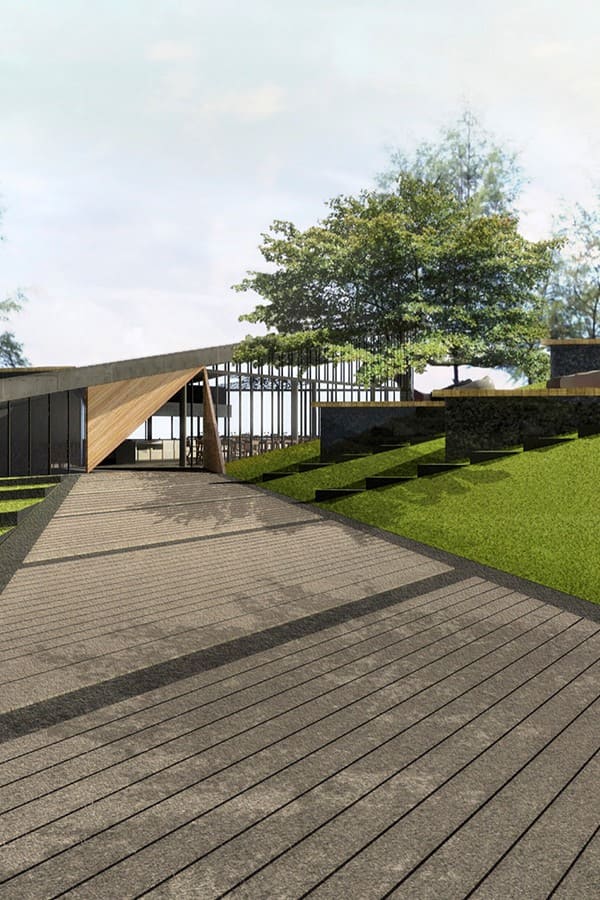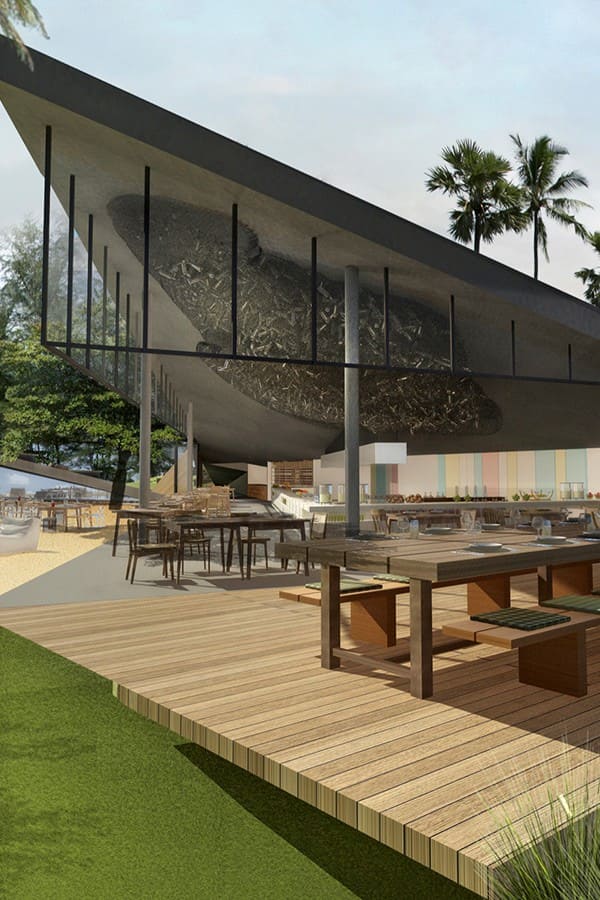 BEACH BAR
Dusk may be the loveliest time to come to the beach bar. The exterior clad in large mirrors reflecting the sunset views will surely give you one-of-a-kind experience. Order an icy rum cocktail and take a seat either at the bar or on the terrace, and watch the sun slowly set as the fishing boats light up. However, if you want to try something new, our bartenders also pride themselves on concocting drinks especially for you.