La Vela Khao Lak offers you a number of selected tours and trips. Enjoy relaxation in the resort or experience the wonderful tropical nature of nearby tourist attraction, as well as its exciting culture and people, on some of our excursion. For detailed information on all offered trips and prices kindly contact the front desk.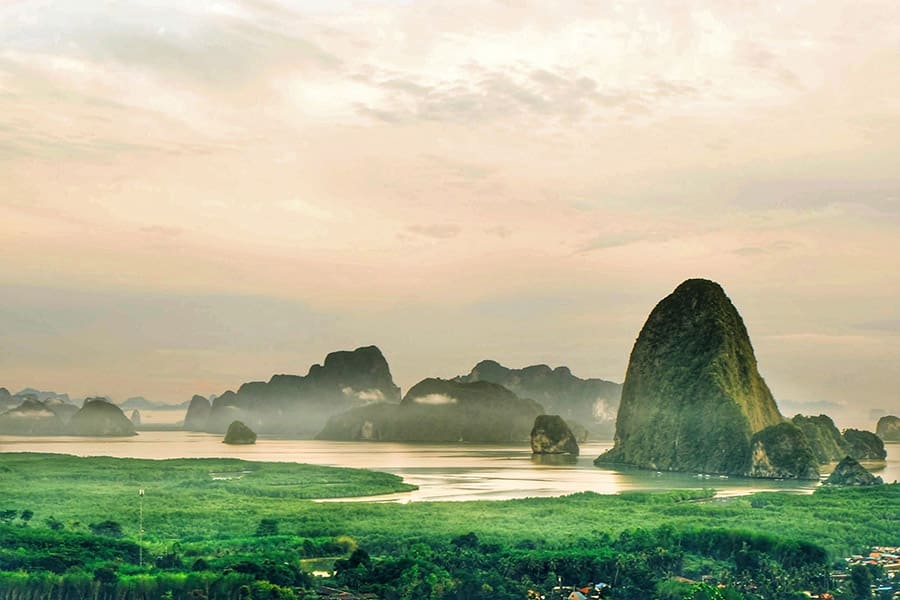 SURF & TURF EXCURSION PACKAGE
Experience various of Local Khao Lak attractions in a special price combo package from Ocean Star. Pick one of Marine excursion and land excursion from below list;
Marine Excursion :
Khao Na Yak Local Snorkeling
Sunset Cruise by Stella Yacht
Land Excursion :
James Bond Island
Sri Phang Nga Jungle Explore
White Water Rafting
Khao Sok Adventure and Canoeing
Khao Sok Discovery and Bamboo Rafting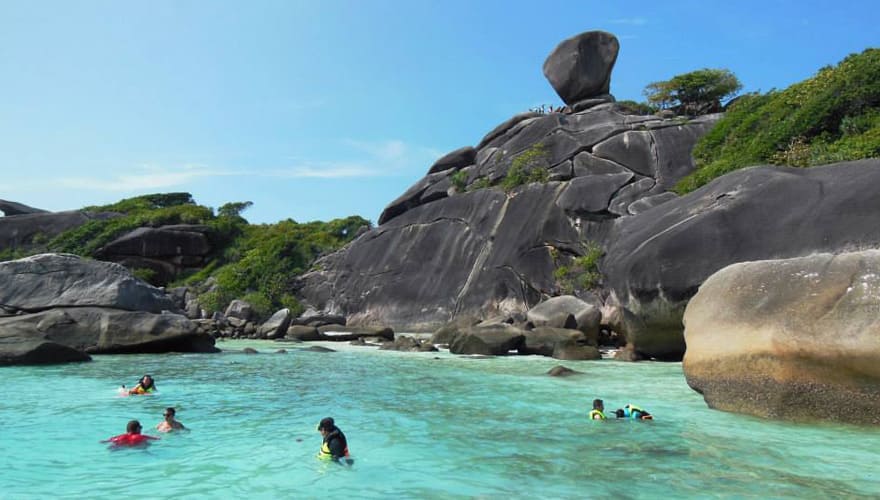 The Similan Islands National Park is known for long white sand beaches, crystal blue waters, warm tropical nights and cooling breezes coming off the Andaman Sea. On the nine uninhabited islands you can see the most beautiful sceneries from Thailand. Home for the best diving and snorkeling in Thailand, The Similan Islands are home to a huge variety of marine life and incredible opportunities to see rare and endangered species. While the underwaterworld may attract some people - there are also many varieties of birds and animals on the Similan islands.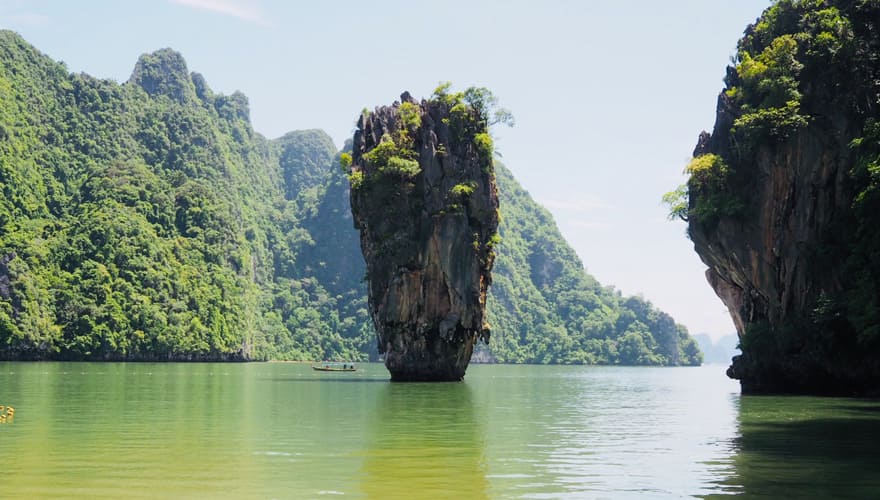 You will see the amazing mangrove forest from the long tail boat then 30 minutes tour on the canoe through the lagoons. After canoeing we will stop at the famous James Bond Island to look around and take some pictures. Lunch will be served on Pan Yee Island (the floating village). Next, we will take you to see the painting cave. Lastly we go to visit the monkey temple and explore the cave as well.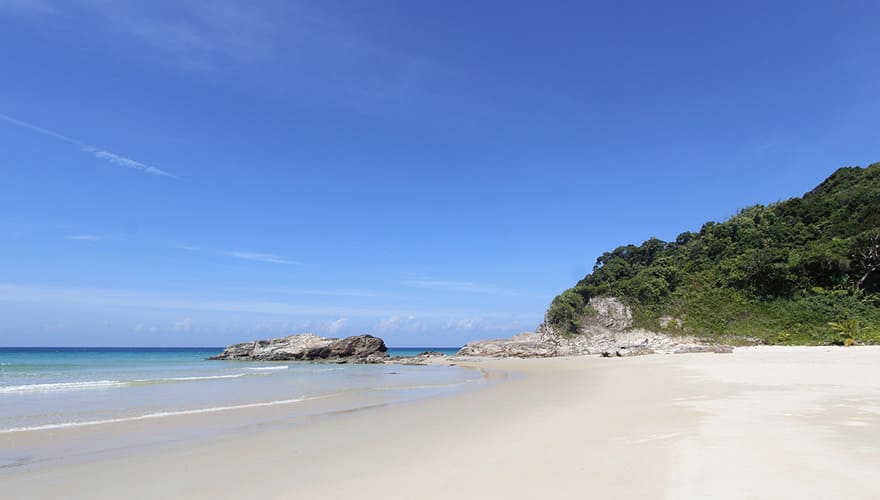 Khao Nah Yak by Stella Yacht
Closer to home, Khao Na Yak is the house reef for Khao Lak. Only 45 minutes away by local boat, and with a maximum depth of only 9m, this is a most relaxing dive and an excellent site for new divers or for those of you who haven't dived for a while.Khao Na Yak Reef also appeals to experienced divers who like to spend some time focusing closely on the varied fish life of a tropical reef, with the advantage of a longer bottom time due to the shallow depth.
Many beautiful nudibranchs can be found here – and see if you can find the ghost pipefish! Also visited by many lionfish and the occasional ray and leopard shark, and including a colourful selection of tropical fish, this dive site is the perfect place to concentrate on the small things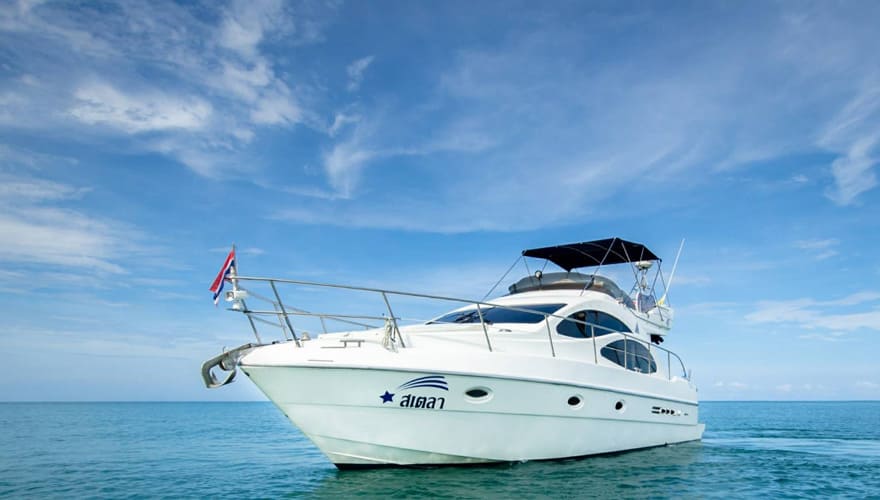 Sunset Cruise by Stella Yacht
Enjoy the breath taking sunset aboard the luxury Stella yacht , cruising Khao Lak with your special one with sparkling wine and canapes.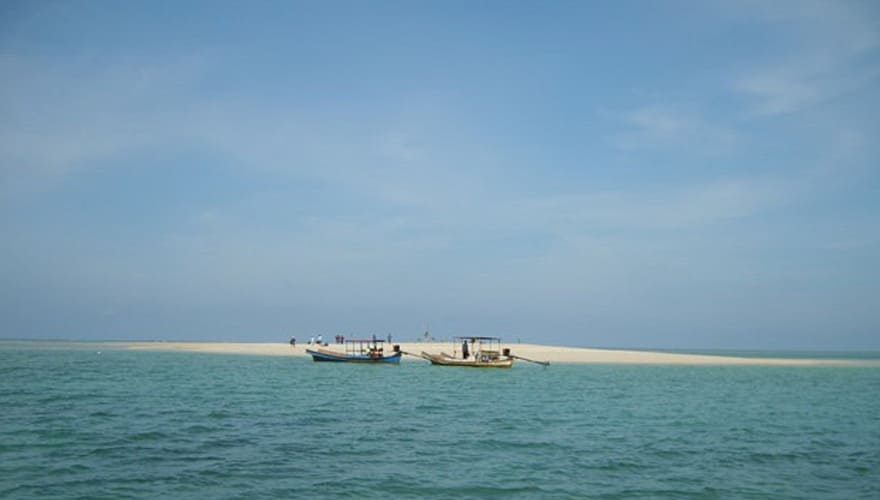 Koh Pha is a small island as part of Koh Kor Kao, Phang Nga has beautiful clear waters and many coral reefs. There are popular diving sites at this time. The former had a small pine-tree. Lined up and many other trees to shade. But after the tsunami, Nothing is there now. Smooth like fabric, only beach and sea. Quiet suitable for relaxation.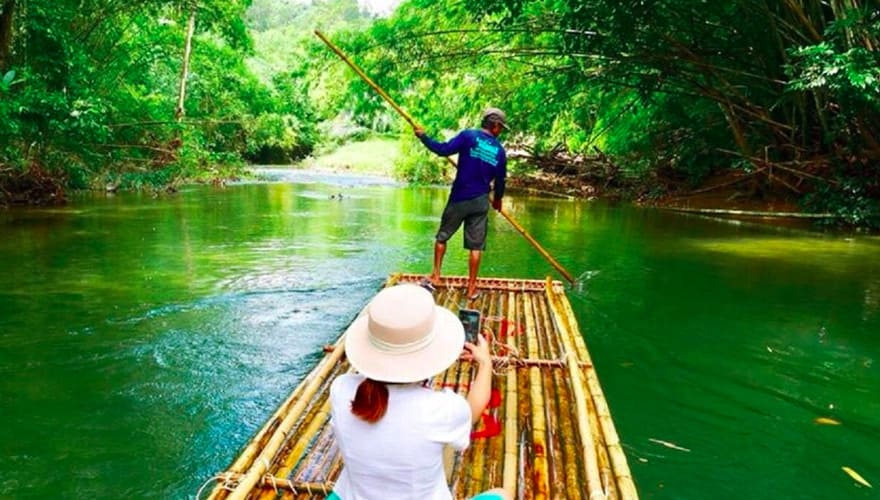 Jungle explore and relaxing in the same time by bamboo rafting along "Wang Kiang Ku canal". Find the answer "what is the life cycle of a turtle?" at Taplamu turtle conservation. After that let's swimming and relaxing in Lam Pee waterfall before arrive back to resort.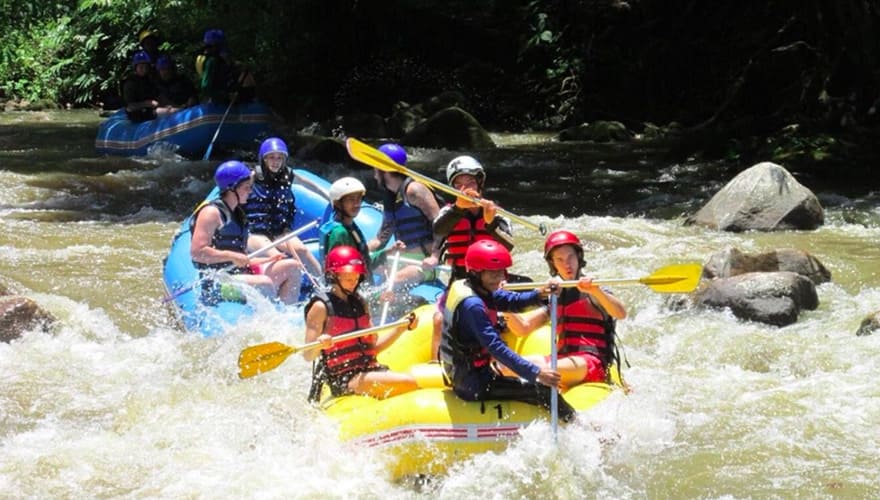 White Water Rafting & Waterfall
Are you up for some very exciting adventure? White water rafting camp Song Prak is a very nice camp for people who are up for the day never to be forgotten day. After that we will go to visit and swimming at waterfall.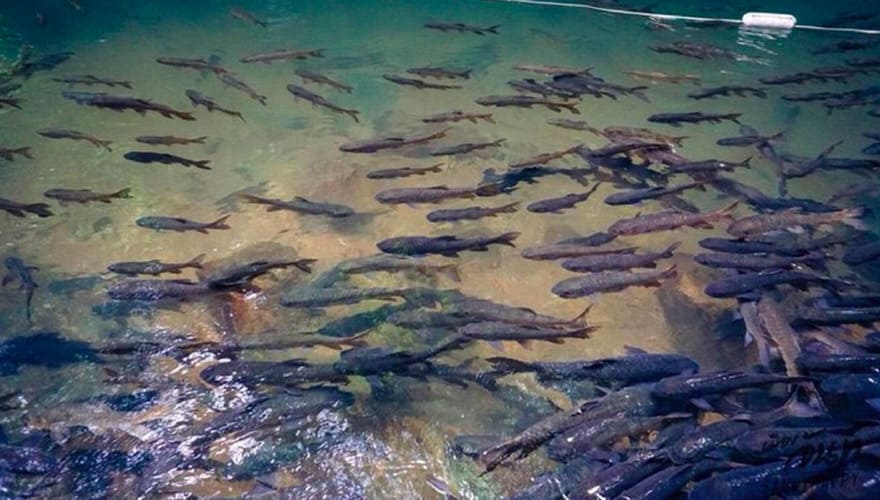 Sri Phang Nga Jungle Explore
Sri Phang Nga National park, in Phang Nga province, cover an area of 246 sqaure kilometers, stretching along a rang of hills parallel to Andaman sea coast. Most of the national park is moist evergreen forest and the low altitude of the region gives birdwatchers a great opportunity to search for some of the difficult to find species from southern Thailand.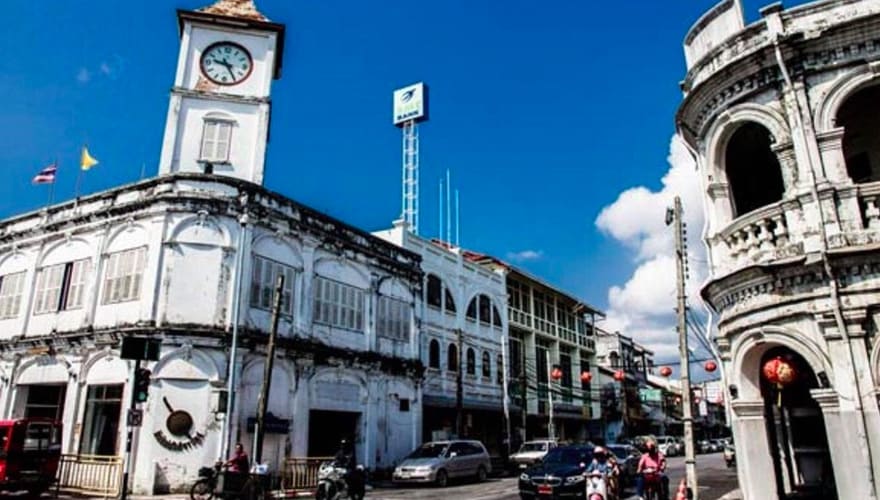 Phuket Sightseeing & Shopping
If you are staying in Khao Lak. It's worth going down to Phuket for sightseeing & shopping a day trip. Out of the nature and see into a big city full with things to see. First we will stop at the Pra Put temple (Wat Pra Put) then visit the old town of Phuket and then you can view the whole view of Phuket town (big Buddha temple). Later you will enjoy shopping at one of the huge shopping malls in Phuket or the huge local market on Saturday and Sunday.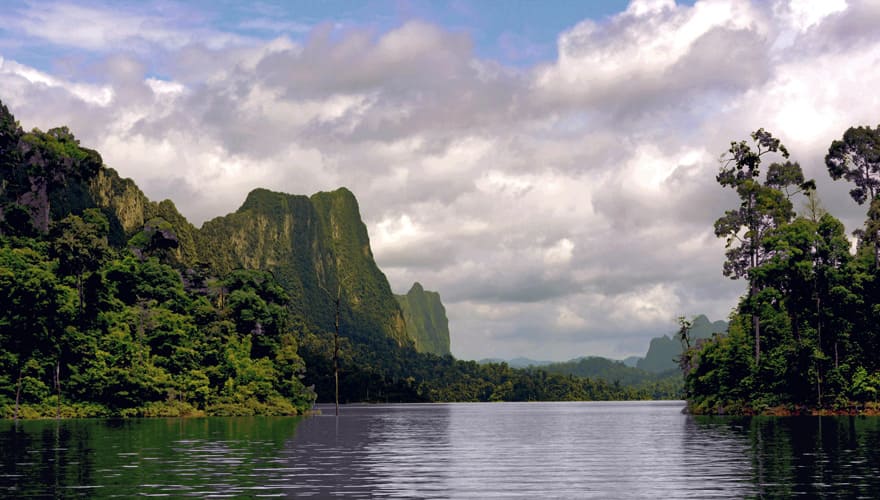 Khao Sok Lake (Chiew Laan Lake)
Chiew Laan Lake trip is a great trip with a lot of things to see, especially if you like nature and animals. The first stop at the viewpoint, you can see over the whole jungle area of the Khao Sok. The lake's surrounding provide exciting views over mountains, bizarre lime stone formations and wild jungle. We will then stop for lunch at a floating restaurant and after that go for a bath in the lake before we depart back to Khao Lak.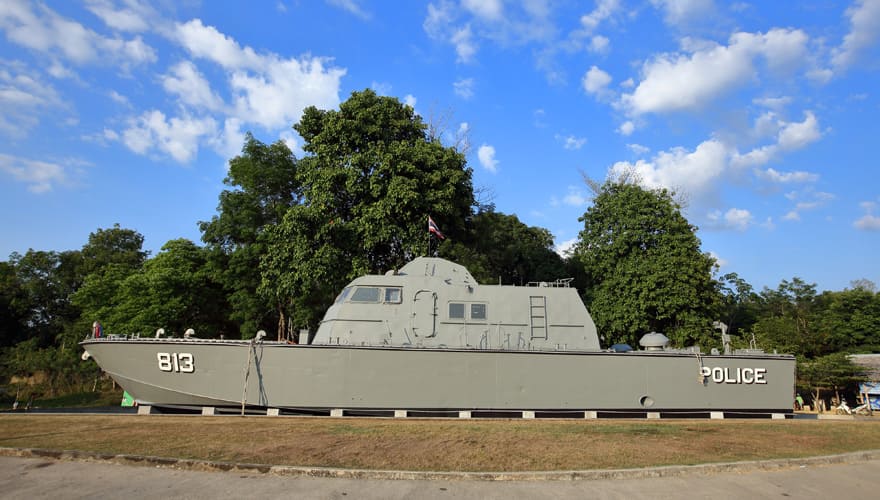 The Old Town of Takuapa & Tsunami Memorial
The Takuapa is an ancient port city with roots that can be traced back to the first century, ships in Takuapa harbor once carried goods to and from India, Arabian and ancient roman outports. The Nam Kem Tsunami Memorial has got to be seen before you leave Thailand. It was opened once year after the terrible Tsunami hit Khao Lak. The cashew nut factory is very famous place for Khao Lak as well. You will be able to watch the production and processing cashew nuts.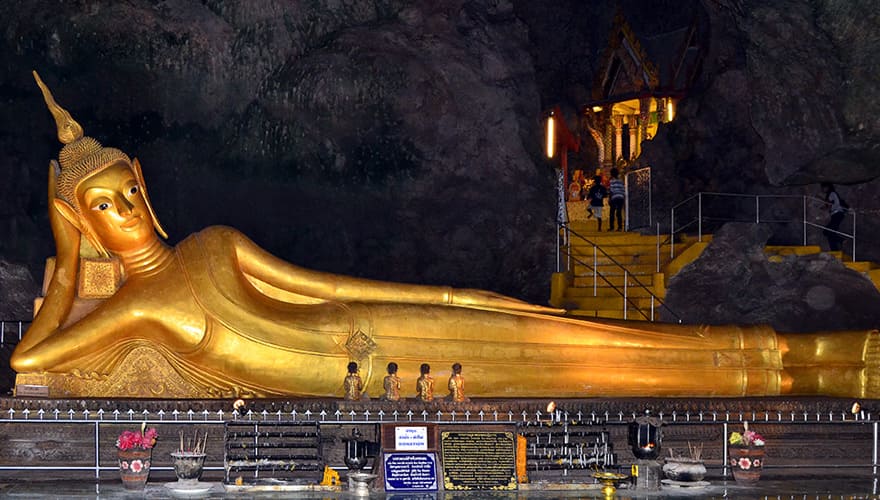 Enjoy a day of local culture and spirit of Buddhist of sights, sound and smells. Visit the three most important, scenic and beautiful Buddhist temples at Phang Nga province.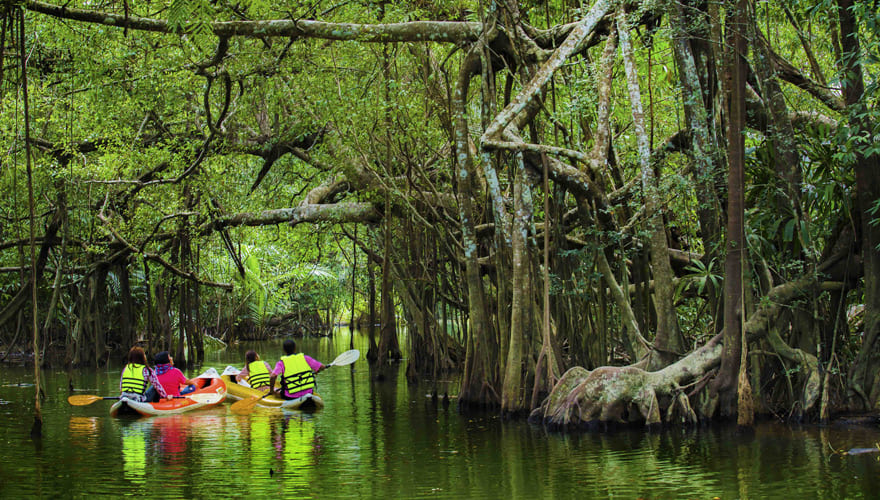 Takuapa Old Town & Canoeing
Explore the jungle by canoeing to see wide animals such as birds, snakes, etc. Then visit the local market that you can try the real local food, direct to visit the Takuapa Old Town, Chinese temple. After that commemorate the Tsunami 2004 at Nam Kem Tsunami Memorial.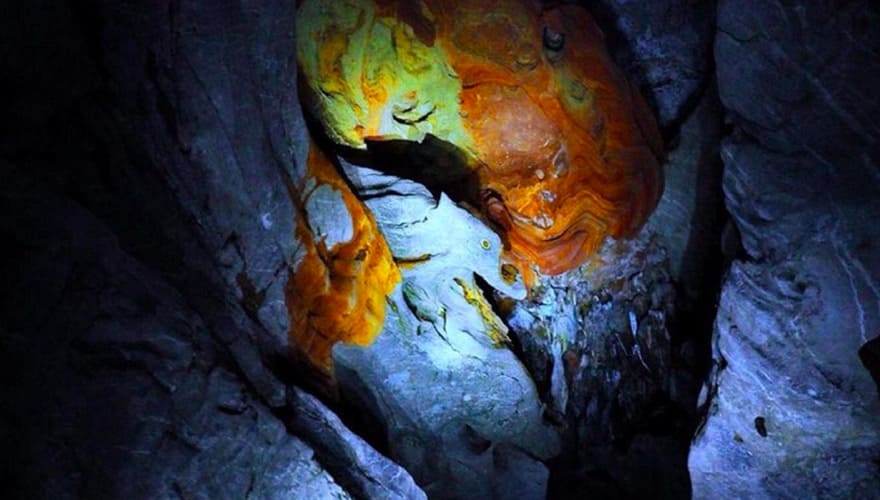 Phang Nga has much more to offer than you might think. First we will visit Phung Chang Cave that you can take a look at the stalagmites and stalactites by walking, canoeing and bamboo rafting. The monkey temple is included in this tour as well, since guests love to watch and feed the monkeys. It is one of the cutest activities of the trip. Next, time to relax and swimming in the Manora waterfall to get refreshing after a long day.