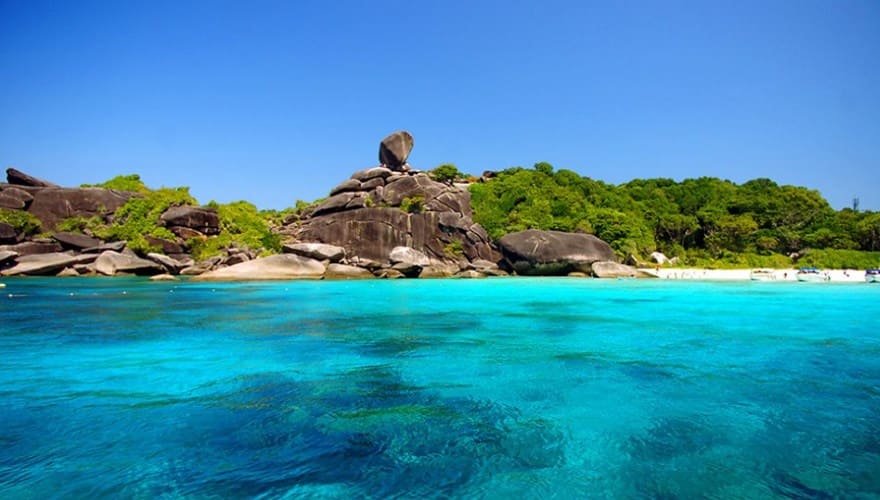 The Similan Islands National Park is known for long white sand beaches, crystal blue waters, warm tropical nights and cooling breezes coming off the Andaman Sea. On the nine uninhabited islands you can see the most beautiful sceneries from Thailand. Home for the best diving and snorkeling in Thailand, The Similan Islands are home to a huge variety of marine life and incredible opportunities to see rare and endangered species. While the underwaterworld may attract some people - there are also many varieties of birds and animals on the Similan islands.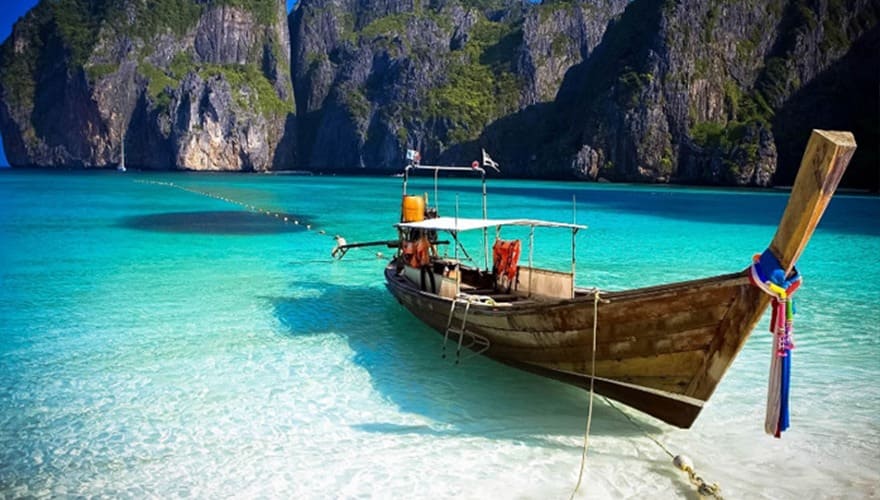 Siam Adventure Wold offers the Phi Phi early bird tour by speedboat from Phuket, meaning that we leave very early, so we are always away from the crowds or with not to many people. Our speedboat will depart from our pier in the Royal Phuket Marina and 50-60 minutes, where you are in a paradise name Phi Phi island. Enjoy Maya beach ,the famous beach where the movie " The Beach " was filmed, the stunning Phi Phi Leh lagoon with emerald water, Viking cave, Monkey beach and much more on our Phi Phi island speedboat tour. Something unique : you will enjoy a super beach lunch on Bamboo island.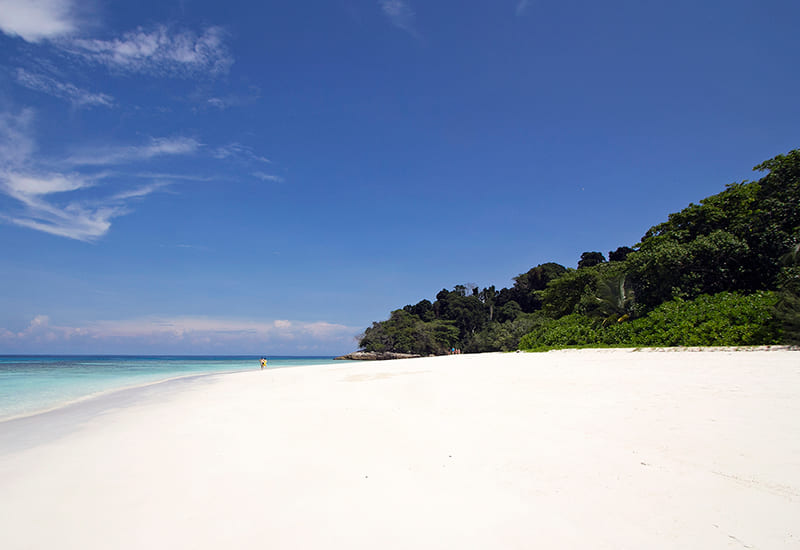 Tachai Island, also called Virgin Island, is situated between Similan and Surin National Marine Parks, 70 km Westside of Khao Lak. It is a lovely island with a long white sandy beach, crystal clear waters, rocky outcrops and a small mountain viewpoint. It is also home to the peculiar chicken crabs at the Island and underwater you will find a lot of marine life.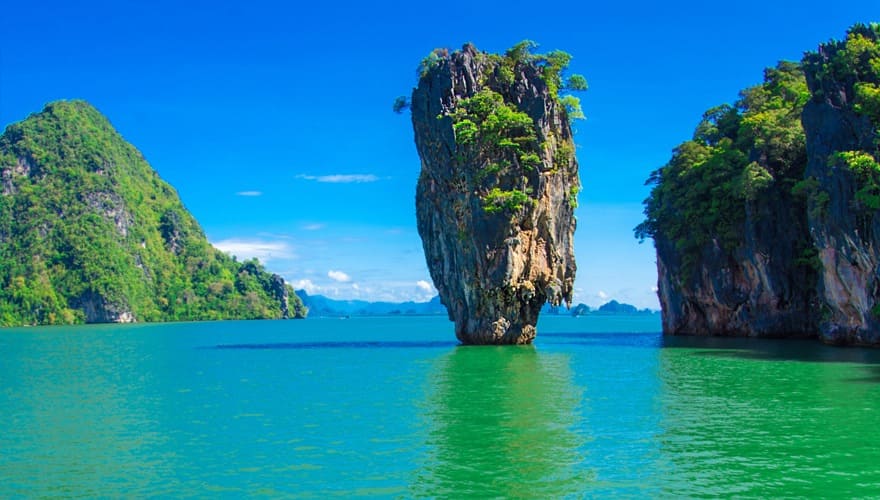 The place you have to go to is definitely James Bond Island. The amazing Mangroves you get to see from the long-tail boat are absolutely fantastic. Then 1/2 hour tour on the canoe through the lagoons around James Bond Island are some- thing you have surely never seen before. After canoeing we will stop at the famous James Bond Island to look around and of course take some pictures. Lunch will be served on Pan Yee Island, a village which is completely floating on the water. Next, we will take you to see the painting cave, those painting are more than 4000 years old. Last but not least we go to visit the monkey temple. It is located directly next to a Temple so you have the chance to go inside the temple as well.